Trainers,
EX Raid Pass is a special Raid Pass variant, which is used to participate in Exclusive Raids.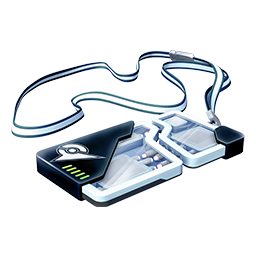 EX Raid Pass Animation
GameWith's YT live stream shows the world first EX Raid that took place in Japan.
EX Raid Pass FAQs
1) How Do I Get an EX Raid Pass In Pokemon GO?
When an Exclusive Raid happens in your area, an in-game notification will appear mentioning you're invited to participate in the raid and an EX Raid pass will be added to your inventory, The notification appears 24 hours before the raid starts.
2) Whats the EX Raid Pass Requirements?
At the moment it appears you must have previously participated in at least one successful raid at the Gym where the EX Raid is now taking place. It means that you if haven't visited the Gym where EX Raid is happening then you're not eligible for that Exclusive raid.
3) How Long Does The EX Raid Pass Last?
The EX Raid Pass will work until raid ends.
4) Is EX Raid Available in every location?
Currently, Niantic is testing the NEW EX Raid Pass and Battles in select Gyms around the world before making it globally available to all players.
5) In Which Locations are EX Raids currently available?
EX Raid is Currently available in Few States of Japan and United States. (Report Last Updated on 9th Sep, 2017)
Japan
Tokyo – Kinshiku Park "Kinshikuen east side entrance"
Tokyo – Shibuya Hikarie
Tokyo – Shinagawa
Miyagi Prefecture – Gotokudai Park "Fourth Yokozuna Valley Wind"
Nagano Prefecture – Nagano City "Chitose Shrine"
Aichi-ken – Tsurumai Park
Osaka Prefecture – Tempozan Park
United States
Francis Scott Key Memorial, San Francisco, CA
SFSU Ying Yang, San Francisco, CA
Dolores Park, San Francisco, CA
Machado Park, Santa Clara, CA
Alexander Hamilton, Central Park, New York
Did we miss anything?
Feel free to ask anything else you may want to know. If I can't answer them, maybe someone else reading can.
Leave us a reply